Free worldwide shipping on all History According to Bob CDs!
Get them on a thumbdrive!
The Collection at a Glance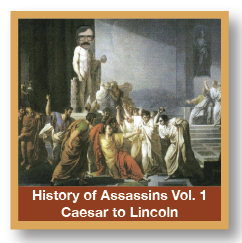 History of Assassins Vol 1 Caesar to Lincoln
This Cd has over 5 and 1/2 hours of shows covering assassins in history From Ching Ho in 210BC to President Lincoln 1865 with a lot inbetween. Topics include Overview of the topic of Assassins, Detailed account of Caesars Plot( 5 different shows), Rosamund, Elfrida, Ching K'O, Jean Castel Corday, Dingane and others plus a detailed look at the assassins and plotto Assassinate President Lincoln(14 shows). In all there are 32 shows in mp3 format on this disc. Each show a list the sources at the end that play at the end.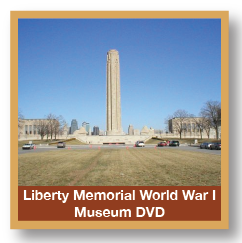 Liberty Memorial World War 1 Museum DVD
This DVD is a compilation of the five video podcasts that Pro. Bob did of the National Wolrd War I Museum shortly after it openned in 2008. There are five parts;
This cd has almost 4 hours of shows dealing with various notorious women through the ages from Ancient times to Modern times.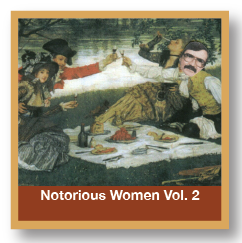 This CD the 2nd in the Notorious woemn series has 23 podcasts on people such as Anne Bonny the Pirate to Josephine Baker and the Courtesans of Venice.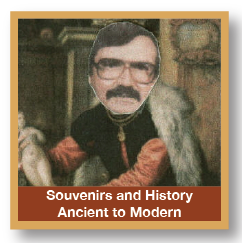 Souvenirs And History Ancient To Modern
This CD has 38 podcasts that run 8 and Ĺ hours . Some of the topics include Religious relics such as True Cross, Shorud of Turin, Veronicís Veil and Relics of Buddha and Mohammed. Others cover military souvenirs from ancient to modern times, Autograph colecting, Elgin Marbles, French Revolution souvenirs. See the next page for full details